Why It's Important to Thank Your Parents: A Letter of Gratitude for Their Love, Care, and Support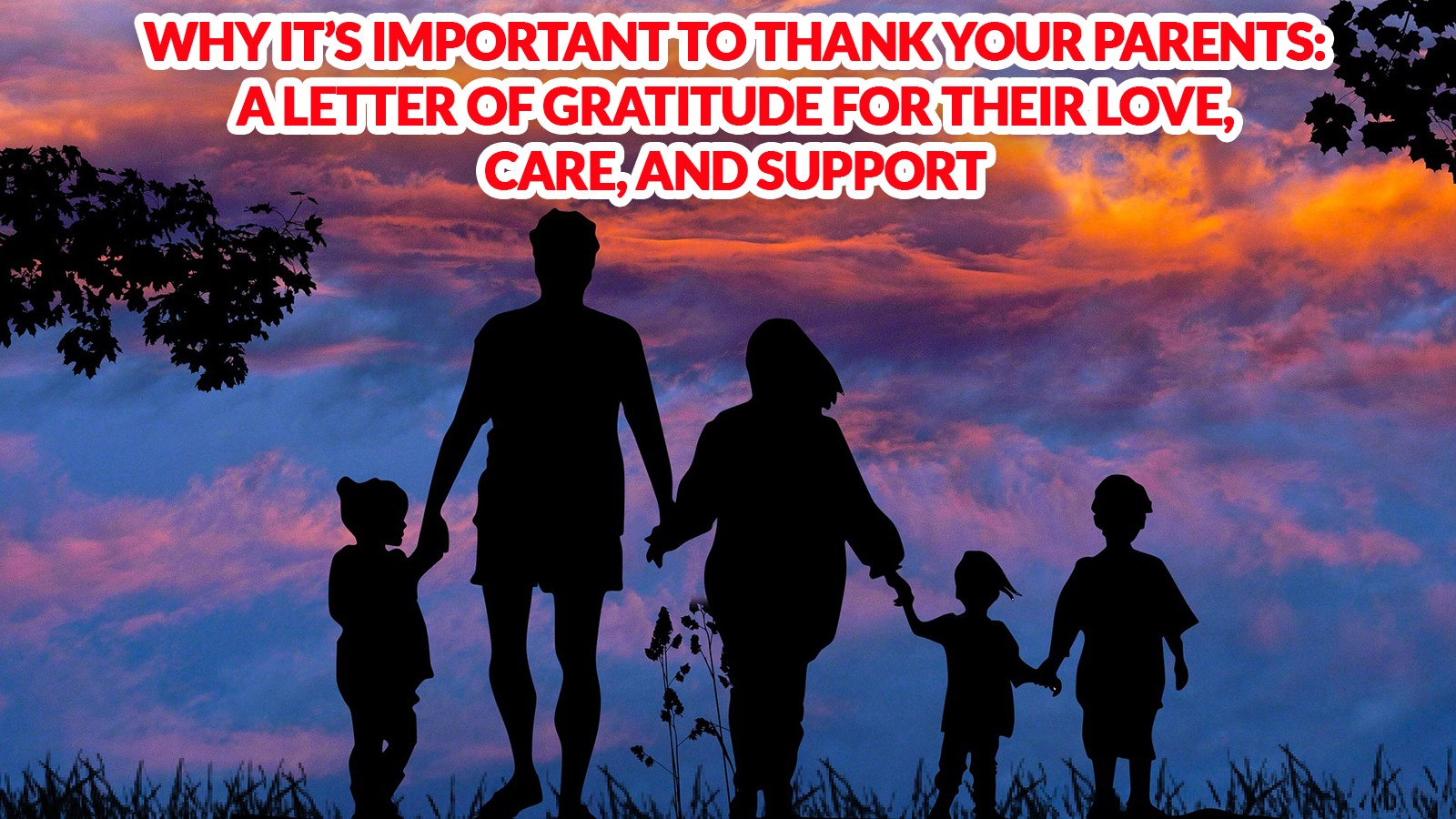 Dear Mom and Dad,
I hope this letter finds you well. I wanted to take a moment to express my deepest gratitude for everything you have done for me throughout my life. Your unwavering love, care, and support have been the foundation of my life, and I am so grateful for you both.
From the moment I was born, you have been there for me, nurturing me and guiding me every step of the way. You have always been my biggest cheerleader, celebrating my successes and encouraging me through my failures. You have taught me so much about life, love, and the importance of family.
There have been times when I have taken your love and support for granted, but please know that I know just how lucky I am to have you both. Without your guidance and encouragement, I would not be who I am today. Your sacrifices and hard work have enabled me to achieve my dreams and reach for the stars.
As I grow older and face new challenges, I am comforted by the knowledge that I can always count on you to be there for me. Your love is a constant in my life, and I am so grateful for it.
Thank you, Mom and Dad, for your unending love, care, and support. I hope you know just how much you mean to me and how much I appreciate all you have done for me. I love you both more than words can express.
With all my love and gratitude, [Your Name]